Breng ideeën op eenvoudige en stijlvolle wijze tot leven
Of u nu net komt kijken of al een beetje ervaring heeft met grafisch ontwerp, CorelDRAW® Essentials is de onmisbare toolkit om probleemloos prachtige afbeeldingen te maken.
Leuk en betaalbaar grafisch ontwerp
Ga aan de slag met het ontwerpen en indelen van uw geheel eigen grafische projecten in een gebruiksvriendelijke omgeving die heel betaalbaar is.
Voeg een unieke persoonlijke noot toe
Zet uw passie om in oogstrelende afbeeldingen met meer creatieve controle dan u kunt krijgen met éénkliks ontwerptoepassingen.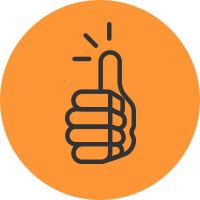 Gemakkelijk aan te leren
Doe ook vertrouwen op tijdens het ontwerpen met het handige koppelvenster Hints. Hierin krijgt u uitgelegd hoe u de gereedschappen gebruikt die u selecteert.